<!C- here is where the entries will go --!>

The Best Albums of 2012
Introduction

A Measure of a Life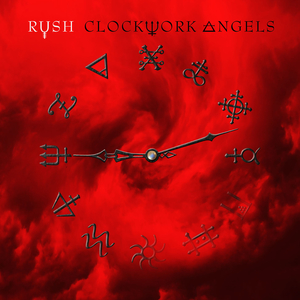 Album of the Year:
Rush - Clockwork Angels
Something happened when I saw Rush play in late September of this year. Have you ever gone to a show with reasonable expectations that you were going to have a really good time, only to be blindsided by a particular sequence of songs? And the thing was, I had already seen Rush's setlist, cheater that I am. It didn't matter, because I didn't grasp its effect until it was being performed in front of me. Six songs in particular were played in a sequence that, as the show went on, was starting to mirror my own weird, unconventional life in a way I was not expecting. It got to a point where the end of the show left me emotionally shaken, because of all those parallels I kept noticing. I don't get like that at concerts, but there I was, a choked up mess.
Rush matters to me deeply, and I've been listening to them since 1984. But by the time I heard "Distant Early Warning" for the first time at the age of 14 (it's incredible to fathom that this Canadian took that long to hear Rush, but it's true) the band had already released their best music. I'd go on to become a big fan of their subsequent 1980s work, but as the '90s wore on, the less interested I became in their new music, although I kept up with every single one of their live albums and DVDs. That all changed five years ago when they released Clockwork Angels, a richly layered, vital-sounding record that felt more passionate and less forced than their work over their previous three or four albums. They were going into the late stage of their career on a high note, which was nice to see. Although I followed all the news about the writing and recording of their follow-up, how it was going to be a concept album about steampunk, complete with a novelization, I didn't ever consider that Rush's 19th album would be anything more than another "good" album.
How wrong I was.
Clockwork Angels bowled me over the first time I heard it, and has only been getting better the more I hear it. Musically it's ingenious, mirroring Neil Peart's coming-of-age story perfectly, combining various aspects of their own long career. The protagonist's exuberance would be supported by ultra-heavy blues rock riffs ("BU2B"), his growth accentuated by some of the band's deftest progressive rock they've created in ages ("Headlong Flight"), his maturity mirrored by songs that place emphasis on melody rather than riffs ("Halo Effect", "The Wreckers"), his late years echoed by moments of true transcendence. In addition to being a nice little tale, it's not out of the question to view Peart's lyrics as his own reflections of a life lived, his own maturity as a human being. It all comes to a stunning climax on the album's last track, "The Garden", where Peart's words hit home hard as a powerfully beautiful coda brings the record to a close: "The measure of a life is a measure of love and respect / So hard to earn so easily burned / In the fullness of time / A garden to nurture and protect / The treasure of a life is a measure of love and respect / The way you live the gifts that you give / And the fullness of time is the only return I do expect." You can't tell me that's just a fictional character speaking. If there's one song that clinched the fact that Clockwork Angels is my 2012 Album of the Year, that's it. It's a vibrant album by a band that has no business making another classic, but that's what this album is; I already consider it to rank among their very best work. I'm a fussy Rush fan, so those words are not used lightly. Thematically it's creative but never too pretentious to forget to forge an emotional connection with the listener. And it's also satisfying on a more personal level, that special moment when one of your favourite bands of all time comes through with a perfect album when you thought their days of perfection were long behind them. 2012 was very good to me, and Rush helped define it. That alone makes this choice a no-brainer.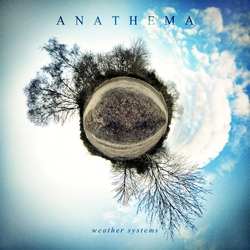 2. Anathema, Weather Systems
I was in the Netherlands for the Roadburn Festival in April, but I was staying in Breda, a lovely little city a 15 minute train ride west of Tilburg, where the fest was taking place. Because the music didn't start until three in the afternoon, I had a fair bit of free time before hopping on the train, which afforded me a chance to explore the very pretty medieval centre of Breda, which I did every day. Whenever I go on trips, especially to Europe, I seek out record stores. Typical of me. There are always titles that I'm absolutely bent on finding whenever I go on a trip, but one morning when I was poking around a store in Breda, I passed by their new releases and saw the new Anathema album had been out a few weeks before its North American release date. I've always liked Anathema, and had heard good things about this album, and it was in a nice deluxe digibook, so I figured what the heck, and bought it. I might buy music on trips, but I never listen to music on trips, and I didn't wind up listening to Weather Systems until a couple weeks later back home. I took it in the car with me, went out, and five minutes into the first track I was in awe.

Anathema were always a good band, I greatly prefer their melodic, progressive rock rather than the death/doom metal of their early work, but this was something else altogether. They've embraced pop music and stadium rock wholeheartedly and without irony, meaning big melodies, big crescendos, big emotion, gargantuan hooks, as if they were always meant to be a post-Britpop band, not a prog act. Indeed, this follows in the footsteps of pre-Eno Coldplay, circa 2002, dominated by tender verses that build, and build, and build, until swells of gently distorted guitars, crashing cymbals, and sweeping, cinematic strings kick in, taking listeners skyward. It's a tried-an-true gimmick, nut one that had been abandoned in rock music until now, and the overall effect, which you can hear on the lovely "Lightning Song", gives you goosebumps. Essentially the entire album consists of those crescendos, with Danny Cavanagh and Lee Douglas trading lead vocals, but that male-female dynamic, coupled with the earnest lyrics and gentle bombast of the music makes it such a winning combination. And if you want Coldplay, listen to "The Beginning of the End" a grandiose power ballad in every sense of the word. As strong as the entire record is from start to finish, it doesn't get any better than "Untouchable Part 1" and "Untouchable Part 2", the 12-minute suite that kicks off Weather Systems, and are the two best tracks I have heard all year. "Part 1" is rote in structure – tender beginning, slow crescendo, explosive climax – loaded with maudlin lyrics, but Cavanagh sells his lines with conviction, building up to his impassioned lines, "I've never seen a light that's so bright The light that shine behind your eyes." After the breathless conclusion of the first half, "Part 2" segues into a quieter, more plaintive interpretation of "Part 1"'s chord structure and melody, with Cavanagh and Douglas engaging in a sweetly gorgeous duet over piano. Shamelessly and hopelessly romantic, "Untouchable" is the crowning achievement on an album that, for a great deal of 2012, was my Album of the Year.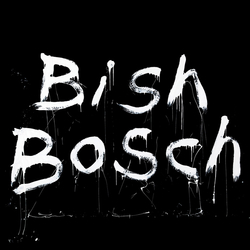 3. Scott Walker, Bish Bosch
On Boxing Day 2006, scanning a local record store's annual sale, I found Scott Walker's recent album The Drift, an album I had been reading a lot about, from indie publications, to mainstream, to metal, but one that I had not heard a second of. So I bought it, put it on some time later, and was absolutely shocked at the horrifying sounds that were coming out of the speakers. It was one of the strangest, most horrifying albums I had ever heard, indescribable, ornate, primal, poetic, with a guy in his 60s crooning away with great grandiosity. I was mere days removed from having named my album of the year, and was seriously reconsidering. The Drift was the best album to come out in 2006; I know that now. Six years later Walker has returned with the final album of the trilogy that includes The Drift and 1995's Tilt, and true to form, it's just as creepy and enthralling as those two records. This time around, there's a dastardly sense of humour, Walker coming across as a guy trying to come across as a comedian to someone he's torturing, spouting straight-faced shtick like, "You're so fat, when you wear a yellow raincoat people scream, 'Taxi!'" He goes on for more than 21 minutes singing a surreal piece about Attila the Hun's court jester, flagpole sitting, and a newly discovered planet, and then sings a Christmas song about Nicolae Ceaușescu. The juxtaposition of Walker's strange persona and the wildly eclectic musical arrangements behind him remains the big reason Bish Bosch work so well. Machetes are used as percussion. String sections screech and saw away like a György Ligeti composition. Something called a tubax is played. And only a guy like Walker could get away with flatulence on a record. At first it all feels so arbitrarily thrown together, but like The Drift, upon closer examination this is one meticulously pieced together, performed, and record album, one that's clever, funny, strangely engaging (the jazzy, horn-driven "Epizootics!" is insanely catchy for such a weird song), and very, very pretentious. But high art should be pretentious, and this is stunning, harrowing, ingenious art rock.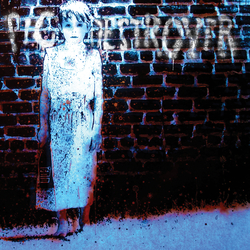 4. Pig Destroyer, Book Burner
I'm notoriously fussy when it comes to grindcore, and though I listen to a lot of it because that's part of my job, I don't profess to be an expert in the field. But there's something, or several things, rather, that just click for me when it comes to Pig Destroyer, which started when Relapse Records sent me a finished copy of Terrifyer in 2004 and I curiously popped it into the CD player not knowing what was going to come out of the speakers, and which continued eight years later when I heard the band's fifth album Book Burner, and subsequently saw them live for the first time weeks later. Their attack is violent and unrelenting, a marvel to witness live, something that draws you closer and closer to the stage so you can experience it more fully. And on this album, that feeling is there, something the much more restrained Phantom Limb might have been lacking. But underneath the violence, especially on Book Burner, are plenty of nuances that make it an incredibly rich piece of work. Scott Hull remains an absolute riff machine; for every churning grind riff he lets loose, he matches it with a thrashy riff so towering you'd think it came from Jeff Hanneman. Every Pig Destroyer record is a riff clinic from Hull, and he is on fire here, from start to finish. In addition, new drummer dam Jarvis lends the band a level of tightness that they've never had before, and his beats punctuate and propel Hull's riffs perfectly. It's a marvel to listen to. Then there's JR Hayes, the best lyricist in a genre that doesn't produce good lyrics anymore, spouting poetry and character sketches that feel part William Burroughs, part Henry Miller, part Charles Bukowski. You see Pig Destroyer live for the violent music, and that feel permeates this album too, but when you sit down, follow along with the lyrics, and figure out what Hayes is actually hollering about, it adds another dimension to the music that no other grindcore band can equal, elevating it from a simple musical subgenre to a much higher form of art. It took months to sink in, but this astonishing 19-track, 32-minute album finally clicked like every other Pig Destroyer record. They remain one of metal's supreme bands.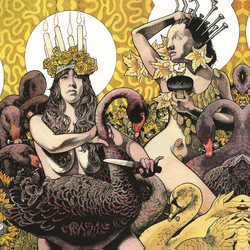 5. Baroness, Yellow & Green
From the second I heard Baroness's Red Album in 2007, I could hear an indie rock band trying to free itself from the shackles of metal. The music was a far cry from the sludgy doom of their first EPs, but I kept thinking I could hear a more straightforward '90s indie influence creeping in, like the live jammy sounds of Built to Spill. I loved that album, as well as 2009's Blue Record, but the more I thought about it, the more it felt like Baroness were still holding themselves back. They were on the cusp of a major crossover, that is if they were willing to make that one big leap of faith. Yellow & Green is that leap. Putting metal on the back burner, streamlining their sound, and showcasing an increasingly more eclectic musical palette over the course of a 75-minute double album, this sounds like a band finally finding their niche. It's '90s indie rock to the core. Interestingly, its two halves are distinctly different. Yellow is much more focused and polished, showcasing some outstanding production from John Congleton, and featuring some outstanding songs in "Take My Bones Away", "March to the Sea", and the incredible "Cocainium". Green, meanwhile, is intentionally sloppier, featuring tremendous Built to Spill/Dinosaur Jr. style jams in "Green Theme" and Board Up the House", the Pink Floyd-ish "Foolsong", and the tender "Stretchmarker". Spreading out 75 minutes of music over four sides was an inspired idea, as it lets the music sink in better, and as it turns out, this is the most cohesive double album I have heard in years. But better than that, it marks the true arrival of Baroness, for whom downplaying the metal side of their music was the smartest decision they could have possibly made.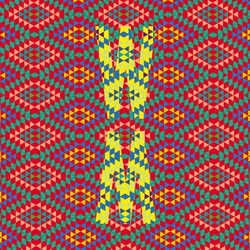 6. Goat, World Music
Back in July the Roadburn Festival announced a Swedish band called Goat had confirmed for the 2013 fest. I like Swedish music, Roadburn's musical taste in music is very similar to mine, so okay, I figured, I'll try this. I listened to YouTube clips of "Goatman" and "Goathead", and that was it. Plenty of old-school heavy/psychedelic music has come out of Sweden lately, but nothing like this. These songs had nasty, searing guitars, were groovy and hypnotic like Can, and the kicker was a strong African influence in both the percussion and the chanted singing. I immediately sought out the record from the band's UK publicist, and after one listen I was blown away. I wrote the like, "It's like Ron Asheton playing krautrock jams with Fela Kuti," and that was how I'd describe the band to people for the rest of the year. Typical of me, when I like a new band or album, I never shut up about it. With Goat claiming to be an anonymous collective from a town in Northern Sweden with deep roots in voodoo, it all smacks of a gimmick, and some were quick to slam it, but this is rock 'n' roll, what's wrong with having a gimmick? And this is a great one. Besides, the music is what makes or breaks it in the end, and it holds up beautifully. You've got the filthy jams of "Goathead", "Goatman", and "Golden Dawn", then there's the tension of "Run to Your Mama", as well as the hippy-dippy "Let it Bleed" and a pair of interpretations of the Malian song "Diarabi". Factor in a fabulous tone that sounds phenomenal on vinyl and wickedly cool die-cut artwork, and you've got a debut you'll be remembering for a long while.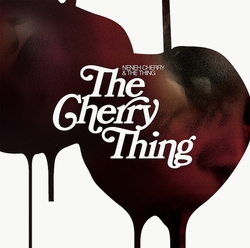 7. Neneh Cherry & The Thing, The Cherry Thing
One night while covering the By:Larm festival in Oslo nearly five years ago, I was waiting in between sets at the Rockefeller club's small annex. I bought a pølse and walked around the corner into the large main hall, where I was greeted by the most insane improve jazz I'd ever heard. A trio was going absolutely nuts, a blaring baritone sax, a thudding drum kit, and an upright bassist who was filtering his instrument through a laptop, manipulating the sounds as he played. It was a marvel. That band was The Thing, led by saxophonist Mats Gustafson, and when I heard early this year that they had collaborated with Neneh Cherry on an album, I was immediately intrigued. Cherry has always been a very adventurous, daring singer, it seemed like a fantastic collaboration, and indeed it's a special record. Featuring covers and original compositions, it's an incredible display of musical chemistry, Cherry's soulful singing countered by the trio, which increases and relieves tension expertly, Gustafson part supporting player, part screaming foil to Cherry's seductive voice. Of the covers, Suicide's "Dream Baby Dream" and Madvillain's "Accordion" are particularly inspired, the latter reminding me a lot of Tricky's groundbreaking cover of Public Enemy's "Black Steel". I doubt I'll ever get to experience The Thing in person again, but as long as they keep putting out inventive jazz music like The Cherry Thing on record, I'll be perfectly happy.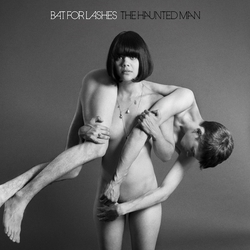 8. Bat For Lashes, The Haunted Man
All it takes is one glimpse at the album cover to tell what Bat For Lashes' third album is going to be like. Compared to lavishly arranged albums like Around the Fur and 2009's Two Suns - one of the best albums of that year – The Haunted Man is completely stripped down. No pun intended. Or maybe it was. Either way, the arrangements on this record are reduced to near-skeletal form, often just Natasha Khan's voice, piano, and warm-sounding percussion, and songs like "Laura" and "Horses of the Sun" pack a bigger wallop as a result. More than anything, though, The Haunted Man is a deliberately non-commercial album. Her 2009 hit "Daniel" was written and recorded at the request of Khan's label, who wanted a single, and this time around she's been given more creative license. And that freedom is reflected in both the songwriting and the arrangements, which are often unpredictable. Still, for all its Kate Bush-inspired quirks, it's nevertheless a very charming album, thanks to such songs as "Lilies", "Rest Your Head", "All Your Gold", and the stunning "Marilyn". It does come awfully close to self-indulgence – the Chipmunk-style "yoo-hoo"s on "Marilyn" require lenience from the listener to say the least – but Khan, as always, pulls it off with class and grace.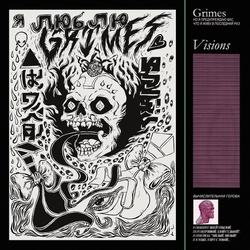 9. Grimes, Visions
It's easy to let yourself get annoyed by Claire Boucher's shtick. Skeptics have decried her music as little more than gibberish sung over GarageBand default settings. The artwork is horrendous. Her image, videos, and merchandising all come off as incredibly pretentious. And her antics (remember that whole houseboat on the Mississippi thing?) and interviews make her seem flaky, or in some cases, not very bright at all. The most important thing, though, is to just take in Grimes's music without all that baggage, absorb it head on, and without prejudice. The music might seem trite at first, and hey, good pop music is supposed to be trie, but dig deep and you'll find a surprisingly rich, eclectic album. Goth, electro-pop, dance, dreampop, funk, and witch house all surface on this fun collection of 13 songs. Much has been made of the singles "Genesis" and the stupendous, doo wop-referencing "Oblivion", both of which have been rattling around our heads for the past year, but further into Visions you start to sense that there's a lot more musical substance, especially on the outstanding mid-album run of "Circumambiant", "Vowels=Space and Time", "Be a Body", and "Colour of Moonlight", the latter song an ingenious take on "When Doves Cry". All the while Boucher sings in an incredibly versatile voice, sounding seductive one moment, like a childish little pixie the next. Yes, all the indie scenesters are listening to this, but there's a good reason: this is phenomenal, engaging music.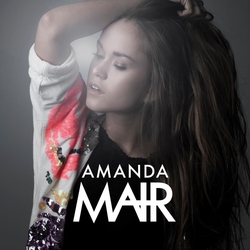 10. Amanda Mair, Amanda Mair
I first heard young singer Amanda Mair exactly a year ago, when her single "Doubt" appeared on a couple best-of-2011 lists from Sweden. An absolutely beautiful little song, it ingeniously takes the artsy, Kate Bush-derived style of Bat For Lashes and puts an affable, pop-oriented spin on the sound. The end result is classy and mature for something coming from a 17 year-old, but at the same time playful instead of dour. Released this past summer just before she turned 18, Mair's debut album builds nicely on the promise of that one single, thanks to a wonderful collection of songs written by Labrador Records' Johan Angergård and Philip Ekström of the Mary Onettes. It's a gently lively and eclectic album, combining that Bat For Lashes feel with lighter, Feist-derived fare ("Sense"), a fun '80s pop aesthetic ("Before", "House") and a nice dose of Lykke Li-style quirkiness. The end result is a record that has a lot more character than your usual singer-songwriter fare; a little derivative, yes ("Skinnarviksberget" gets a touch too syrupy) but thanks to some very smart songwriting and a singer/musician with tremendous charisma and talent, this charming album stands above all the sound-alikes. This album hung around for the bulk of the year, gradually growing on me, and when it came time to make this list I surprised myself just how highly I regard it.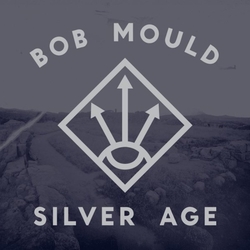 11. Bob Mould, Silver Age
When a musician declares that he or she will never, ever do a certain thing again – play a certain style, play a song or album, tour – don't ever believe them. Most of the time, they'll change their mind. It was depressing when Bob Mould said in the late-'90s that he was finished with playing the hard-edged music he played with Husker Du and Sugar, because, to no one's surprise, the subsequent years didn't exactly yield his best music. He's always been an outstanding songwriter, but for him his music always works best when his catchy hooks do battle with a cacophonous wall of searing guitars. I don't know what it was, writing his autobiography, putting together the Sugar reissues, or playing old Sugar songs live again, but something lit a creative fire under the guy, because his latest album marks a return to the glorious sounds of his great early-'90s power trio. Although it doesn't quite have the taut ferocity of Sugar, Silver Age nevertheless captures the spirit of that band to near perfect effect. Backed by bassist Jason Narducy and drummer Jon Wurster, Mould sounds his most ferocious and impassioned in 18 years, from the caustic "Star Machine", the life-affirming rock music tribute "Keep Believing", the nostalgic "First Time Joy", and best of all, the catchy yet self-loathing "The Descent", his best song since "Your Favorite Thing". Silver Age is a triumphant return to form.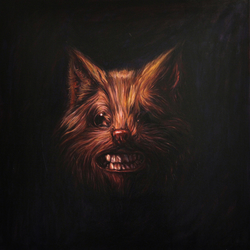 12. Swans, The Seer
After making a very impressive comeback with My Father Will Guide Me up a Rope to the Sky, all Michael Gira and Swans did was put together one of their best and most ambitious albums in their history. At two hours, and scattered across three LPs, is it ever a draining, harrowing ride. So much has already been written about it that I can hardly begin to think of the proper adjectives to describe this thing. Some shorter songs have structure, often taking on a strong folk and blues influence – often echoing the mood of the "old weird America" of American traditional music - but the moments on The Seer that leave the most lasting impressions are the ones with no structure at all, the songs that see Swans reducing their sound to a formless, tortured, precussive yawp of desperation, built around punishing rhythms and featuring arrangements that seem arbitrary at first but wind up strangely engrossing. You hear it on "A Piece of the Sky", you hear it on "The Apostate", and it's hammered home with disturbing authority on the staggering, 32-minute title track. And the bigger the speakers you hear this record on, the more cathartic its impact. Every one of those percussive strikes, be it drum thud or cymbal crash, hits like a punch to the face. One of two very strange, wickedly unpredictable, and completely disturbing albums to place in my top 20, The Seer is an album that has to be experienced from start to finish at least once in every music fan's lifetime.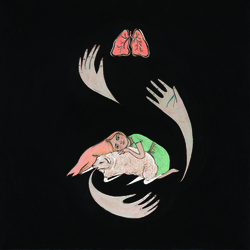 13. Purity Ring, Shrines
The debut album by the Edmonton duo of singer Megan James and producer Corin Roddick is akin to a stroll through a lush, beautiful park, but while you're marveling at the pastoral beauty you trip over a rock, the rock overturns, and uncovers a disturbing array of crawling bugs and writhing worms. That contrast of the pretty and the disturbing is a tactic that's worked well in popular music for a long time, and Purity Ring perfect that feeling on Shrines, a winsome little dreampop record that arrived with a lot of hype and exceeded expectations. On the surface the music is lavish and exquisite, icy, glitchy synth arrangements – not unlike Grimes – given warmth by James's sweet, innocent-sounding voice. But when you dig a little deeper, the mood darkens significantly, as James's lyrics read like the journal entries of a seriously disturbed person: "They'll sew their own hands into their beds…Cut open my sternum and pull my little ribs around you…I'll stick red toothpicks in my dirt filled heart…Drill little holes into my eyelids…The creeper's blood is seeping from this undead wood and let it pour / Punish my forehead that in evenings dripped down over my jaws / Give them writhe and splat their heavy feathers." On such standouts like "Fineshrine", "Ungirthed", and "Belispeak", the overall effect is creepy and entrancing, an audacious first album by a talented young band.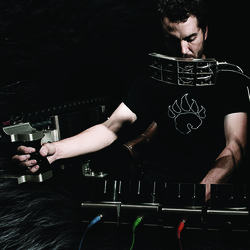 14. Author & Punisher, Ursus Americanus
Once again, this was an album I heard thanks to a publicist. So goes my life these days. In this case, I was asked as a bit of a favour, to listen and give some feedback. I had no clue what to expect from this album by something called Author & Punisher. I listened to the first track "Terrorbird" and was completely floored by the harsh, thudding, apocalyptic noise pulsating through the speakers. I immediately stated something to the effect of it sounded like a cross between Godflesh, The Bug, and Flying Lotus, and that quote accompanied the album's press releases for the rest of the year. What floored me even more about Ursus Americanus was exactly how the music was made in the first place. It's the brainchild of engineer Tristan Shone, who makes the craziest inventions that create these jarring sounds, machines that require him to operate them with significant physical force. So as a result, there's a physicality and organic nature to this otherwise electronic music that sets it apart from any other electronic music being made today. I can honestly say that no one is making music like this. It's harrowing, ominous, and completely unique, announcing the arrival of a major talent, and dare I say, genius. What a discovery this album was.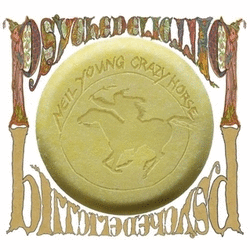 15. Neil Young & Crazy Horse, Psychedelic Pill/Americana
The gloriously ragged music of Crazy Horse will always be my favourite sound of the great Neil Young, but aside from Greendale, which was and wasn't a Crazy Horse record, it had been more than 20 years since Shakey and his buddies had put out some truly great new music. I wasn't wild about Broken Arrow, and Sleeps With Angels lacked consistency, so I was starved for some good Crazy Horse tunes. In 2012, though, the band put out two ambitious, very different, but most importantly very good albums. Americana turned out to be a very fun collection of boisterous, amplified renditions of American folk classics, tackling everything from "Oh Susanna" to "Clementine", the best being a raucous "She'll Be Coming 'Round the Mountain" in the form of "Jesus' Chariot". Even more ambitious is the double album Psychedelic Pill, which sees Neil tackling his favourite subject: an aging hippy looking back on life. It's very corny in its wistful sentimentality, and the 27-minute "Driftin' Back" is a slog for some, but I like its sweetness and optimism ("Born in Ontario" is a charmer). Best of all, though, are the 16-minute songs "Ramada Inn" and "Walk Like a Giant", two of the best songs Crazy Horse has ever recorded. These guys are getting on in years, but they still sound as obnoxious and sloppily soulful as ever, on record and especially live. Long may these old codgers run.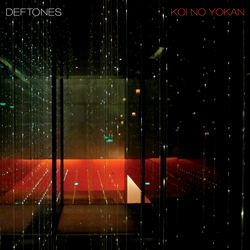 16. Deftones, Koi No Yokan
I've been very slow to warm up to Deftones over the years. I wasn't ignorant of their music, but it wasn't until 2005 when I really started to catch on, especially to their most popular album, 2000's White Pony. Their music has never been particularly immediate to me, the dreamy melodies beautiful but hard to get a grasp on. It was a gradual process of revisiting their music every now and then, and things really didn't start to click until about a year after I first saw them, and by the time Saturday Night Wrist and Diamond Eyes came out, they had me. Finally. So it's probably because I don't have a sentimental attachment to White Pony that I think their latest album is just as good, if not better, than that record. As good as they are Deftones still have a habit of recycling their ideas a bit too much, but the melodies on Koi No Yokan are so strong, and it's overall far more dynamic than any of their last three albums. Chino Moreno's gentle, almost fragile melodies are juxtaposed with inspired guitar work by Stephen Carpenter that alternate from layered dreampop to the kind of tuned-down alt-metal riffs that first made the band famous. After years of slow growth, Deftones sound fully realized for the very first time.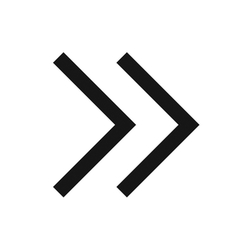 17. BEAK>, >>
BEAK> are very much like metal bands that want to do nothing more than play the same, formulaic music every time out, just simply because they're fans of the style. This project, led by Portishead's Geoff Barrow and rounded out by Billy Fuller and Matt Williams, is absolutely unabashed in their worship of Can, to the point where their entire albums are directly influenced by the krautrock greats' best records, and nothing more. Barrow creates cutting-edge music with Portishead, but with BEAK>, he's a fan imitating his heroes. Which, in its own little way, is just as charming, because this band knows how to capture the Can vibe better than anyone. Just listen to such songs on their excellent second album as "Yatton" and "Spinning Top"; if you didn't know it was them you'd swear it was Jaki Leibezeit on drums and Holger Czukay on bass. Repetition and improvisation can still be a very exciting, stimulating idea, and by sticking to that template this record, for all its Can fandom, every so slowly creates an identity of its own, culminating in the nasty stoner/psychedelic stomp of "Wulfstan II". 2012 was a great year for discovering new music by bands influenced by krautrock – and we got a new Can release to boot! – and >> was one of the very best of the lot.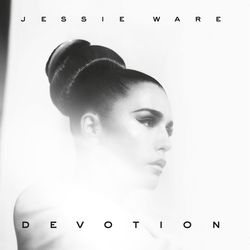 18. Jessie Ware, Devotion
Of all musical genres, I am most picky when it comes to modern R&B. It has to have the right amount of vocal restraint, it should be as dark as possible, I'd rather it be musically adventurous than "contemprary", it has to be sung by a woman (sorry, Frank Ocean). Jessie Ware's debut album fits the bill on all counts, and more. Devotion came from out of nowhere this past summer and floored me with its slick, cutting-edge feel. What got me was this record's darkness. It's a terrific, nocturnal album, murky beats, minimal accompaniment, atmospheric electronic touches, and reverb-drenched vocals combining for a gorgeous late-night record. Unlike most new pop singers, Jessie Ware is 28, not 18, and she brings a welcome level of maturity and class to these songs, her dusky voice a perfect match for the sounds created by producers Dave Okumu, Julio Bashmore, and Kid Harpoon. I don't gravitate towards powerhouse singers like Adele or the late Amy Winehouse, let alone all those other tiresome American belters; I greatly prefer women singers with character, and Ware is more in the vein of Sade, beautiful, adult, and positively seductive. Just listen to "Wildest Moments"; that song is an emotional punch to the gut. Toss in an ultra-stylish image that goes from her sleek album layout to her videos, and you've got a major talent on your hands. What a singer. What a record.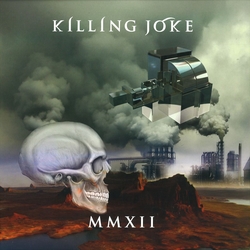 19. Killing Joke, MMXII
There's nothing like the end of the world to give an old geezer a swift creative kick in the pants. The Mayans said the world would end on December 21, 2012 (or something to that effect, I don't follow that stuff), something that's been on the mind of Jaz Coleman as of late, and the resulting album is rife with paranoia, doom, and demented glee at the thought of global collapse. In other words, exactly what we all want from a Killing Joke album. The band, which reunited the lineup from their classic first two albums, impressed mightily a couple years ago with the near-masterpiece Absolute Dissent, wasted no time in getting the follow-up out, and it turned out to be every bit as strong. Again, it's a broad-ranging overview of Killing Joke's career in a way, veering from epic compositions ("Pole Shift"), more restrained melodic fare ("In Cythera", "Primobile"), and of course, raw doses of primal post punk, best exemplified by the rip-roaring "Rapture", a song I've been cranking all year long. It's great to see a band as old as Killing Joke still coming up with great, creative ideas, playing with as much intensity on record as they did 30 years ago. And even if the world doesn't end, at least we have this band's portentous statement to serve as a timely wake-up call.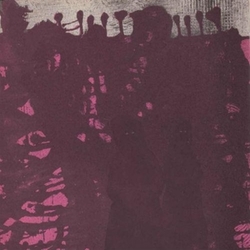 20. Pinkish Black, Pinkish Black
I discovered Texas duo Pinkish Black the same way I discover a lot of new bands: a publicist asked me to check their band out. But I had nothing else going on at the moment, I trusted the PR rep's judgment, and I gave it a shot. It was nothing at all what I was expecting. A simple synths-bass-and-drums combo, it walks a tightrope between chilly post-punk, early gothic rock, and metal, balancing delicate melodies, repetitive, trance-like melodic patterns, and sounds so jarring and harrowing that the music demands comparisons to the likes of Suicide. Add the fact that the band is named after the colour of blood-splattered walls after their former bassist killed himself in 2010, and you've got one creepy as hell record. Comprised of seven songs that total only 34 minutes, it doesn't have very long to make an impression, but the effect is instantaneous on such standouts as the chanted "Bodies in Tow", the horrifying "Tell Her I'm Dead", and the Scott Walker-indebted "Tastes Like Blood". Jon Teague and Daron Beck have created something strange and special here, an album that is far more disturbing and harsh than any metal album this year could ever hope to sound, more atmospheric than any "goth" record to come out as of late, something completely defying description and genre placement. If you crave adventurous, dark music, this album - and it must be heard on vinyl – cannot be ignored.
Honourable Mentions of 2012:
(The best of the rest, in alphabetical order)
Accept, Stalingrad
The triumphant return of Accept was one of 2010's most remarkable stories, but the German metal legends fared even better in 2012. Not only is Stalingrad a dead-on evocation of everything Accept is great at - the way Mark Tornillo has fit in so easily as lead singer is nothing short of impressive - but the material here is so strong, this is actually their best work since 1985's Metal Heart.
Essential tracks: "Stalingrad", "The Quick and the Dead"
Alcest, Les Voyages de l'Âme
Alcest's music will always be very near and dear to me. The sounds multi-instrumentalist Neige creates are wistful, stunningly so, and he delivers once again on the band's third full-length. It's all about bringing the innocent, pastoral, dreamlike feel of Neige's vision with his own metal background, and what we hear on this record is sublime and familiar, with the otherworldly "Beings of Light" showing one and all that he's coming closer to realizing that vision.
Essential tracks: "Autre Temps", "Beings of Light"
Aluk Todolo, Occult Rock
Personally I LOVE it when metal bands incorporate kraut rock influences into their music, and this French trio do an extraordinary job of it on this epic double album of instrumental jams. It's all about experimentation through repetition, and the longer these tracks go on, the more trance-like they become, improvising over grooves that go on and on and on.
Essential tracks: "V", "VIII"
Fiona Apple, The Idler Wheel
It's a shame we had to wait so long for a new Fiona Apple album, but when it finally did it was another reminder of how special a talent she is. This time around she ditched the lavish Jon Brion production in favour of something a lot more stripped down, and borderline anti-commercial. Quirky, pretentious, and featuring a powerhouse performance by Apple, it's a strangely memorable album led by the oddball "Every Single Night".
Essential tracks: "Every Single Night", "Werewolf"
Leonard Cohen, Old Ideas
What a joy is it to not only have Leonard Cohen touring at the age of 78, but making great, vital music once again. It's been around eight years since the experimental Dear Heather, and this album strips everything down, returning to the simple, seductive arrangements of Cohen's early music career. Laced with wry humour and loaded with beautiful, poetic lyrics, Old Ideas is a commendable return to form by a national treasure.
Essential tracks: "Anyhow", "Show Me the Place"
Dawnbringer, Into The Lair Of The Sun God
Chris Black always has a number of musical projects on the go, but Dawnbringer has quickly become his best. His previous album Nucleus was a very good dose of old-school heavy metal, but this concept album is an even bigger improvement, as fantasy, melody, and power converge on an album that embodies everything that is great about heavy metal.
Essential tracks: "I", "V"
Bob Dylan, Tempest
I'd cooled on Bob Dylan's last two albums, but the master rebounds nicely on the gritty, at times wickedly funny Tempest. Much has been made about the whimsical "Duquesne Whistle", his song to John Lennon, and his DiCaprio-referencing Titanic folk ballad, but for me the real fun is had on the blue skier tracks, where Bob and his ace backing band echo Muddy Waters and the Rolling Stones. That voice sure is craggy, but there's such character in it as always.
Essential tracks: "Pay in Blood", "Narrow Way"
Enslaved, RIITIIR
No band in metal right now is undergoing a metamorphosis quite like Enslaved is right now. They've ventured so far outside Norwegian black metal into progressive rock territory that no one sounds like them, and RIITIIR was another surprise, loaded with labyrinthine songs that so expertly move from harsh extreme metal to sombre melodic passages. All the while it never feels impenetrable, somehow wriggling its way into your head.
Essential tracks: "Thoughts Like Hammers", "Roots of the Mountain"
Ellie Goulding, Halcyon
Ellie Goulding impressed with her 2010 debut, which did very well in the UK, decently in Canada, and was typically ignored in America. Then "Lights" blew up in 2012, just in time for her follow-up's release. Unlike that first album, though, Halcyon turned out to be a lot bolder, a strong electronic undercurrent running throughout the entire record. It overreaches a couple times, but it hits some astonishing heights along the way, highlighted by the glorious "Anything Could Happen".
Essential tracks: "Anything Could Happen", "Your Blood"
Grand Magus, The Hunt
Grand Magus have always been one of the most underrated heavy metal bands in the world, but it's high time they stopped being the best kept secret, because this album is extraordinary. They've always been a hook-oriented band, but the melodies here are so strong, often echoing the early 1980s work of Rainbow, which is high praise. Couple that with a boatload of Viking anthems, and you've got a winner.
Essential tracks: "Starlight Slaughter", "Valhalla Rising"
Japandroids, Celebration Rock
I refused to give in to the Pitchfork-led hype surrounding the first Japandroids album, as I didn't think it was that great at all, but this record is another story. Exploding with hooks and so full of energy, it echoes the Replacements so well, the kind of indie rock that isn't afraid of bombast. Stadium anthems for indie scenester clubs. Imagine that. It's a welcome blast of ebullience in a genre that's forgotten how to turn up the amps and make fun rock music.
Essential tracks: "Younger Us", "The House That Heaven Built"
Jess and the Ancient Ones, Jess and the Ancient Ones
One of my most played albums of 2012 was a real from-out-of nowhere surprise, a debut album by a quirky band from Finland. They specialize in the kind of occult rock that's become popular as of late, but what sets them apart is their very strong melodic sensibility. This stuff gets in your head and stays there, especially the outstanding 12-minute epic "Sulfur Giants", as great a metal song as I've heard in the last five years.
Essential tracks: "Prayer For Death and Fire", "Sulfur Giants"
Ke$ha, Warrior
When Ke$ha came along a couple years ago her shtick felt shamelessly lifted from that of Lady Gaga, but on her new album her identity is more clearly defined. She's trashy, she's vulgar, she's loud, and best of all, she keeps things simple musically. This album isn't a Big Profound Statement, just a simple, pottymouthed collection of tunes that are all about having fun, whether simple or twisted. Shockingly good from start to finish, this is the best American pop album I have heard in a very long time.
Essential tracks: "C'mon", "Die Young"
Krallice, Years Past Matter
The extreme metal innovators are back at it, creating music that seems to careen wildly but always has a set course. Another band that evolves with each new release, their fourth album defies description yet again, guitarists Mick Barr and Colin Marston creating swirling riffs and grooves that reveal enticing melodies underneath all the cacophony.
Essential tracks: "IIIIIIIIIIII"
Mares of Thrace, The Pilgrimage
You had the feeling there was even more untapped potential than what we heard on Mares of Thrace's 2010 debut, and the Calgary duo proved it on this absolute beast of a follow-up. Producer Sanford Parker brings out the heavy tone of the ladies' music more than ever, and the end result is crushing, vicious, primal. Less concerned with traditional song structure and focusing more on chemistry, it's an odd blend of doom and noise, but relentlessly, improbably catchy.
Essential tracks: "The Goat Thief", "Act 1: David Glimpses Bathsheba"
Meshuggah, Koloss
Every new Meshuggah album is an event. At least for me, as they're probably my favourite metal band of the last dozen years. The follow-up to 2007's obZen is a welcome curveball, the band downplaying the sound that spawned a bazillion awful imitators in favour of songs that are heavier, faster, or both, emphasizing a more organic, groovy feel, which gives the music a little more humanity than we expect.
Essential tracks: "Break Those Bones Whose Sinews Gave it Motion", "Do Not Look Down"
Metric, Synthetica
It took me the longest time to get into Metric's fifth album. That it has one of the bands best songs ever in "Breathing Underwater" is no question, but there was something about the rest of the record that I found chilly. But when I saw them play eight of the songs in November, it clicked. They're always best when balancing synth pop and guitar driven post punk, and Synthetica does just that. It's not quite as great as Fantasies, but still worth buying.
Essential tracks: "Breathing Underwater", "Youth Without Youth"
Panopticon, Kentucky
Austin Lunn has had his black metal project going for a number of years now, but he'd never put out anything like Kentucky. Inspired by the geography, history, and culture of the region, he filters it all through his own extreme oeuvre, which makes for an extraordinary combination of black metal, folk, bluegrass, and protest music. You could even day it's the metal equivalent of the great film Harlan County, U.S.A.
Essential tracks: "Bodies Over the Falls", "Which Side Are You On?"
Spiders, Flash Point
I had huge hopes for the debut album by the Swedish band after being wowed by their EP and single in 2011, and I wasn't disappointed. Led by former Witchcraft guitarist John Hoyles and featuring his wife Ann-Sofie on vocals, it's a raucous blast of old-timely heavy rock that's a little bit Pentagram, a little bit Alice Cooper Band, and a heckuva lot of the Stooges. Nine ultra-catchy tracks, 29 minutes, a sassy Suzi Quatro style singer...it's a real buried treasure.
Essential tracks: "Hang Man", "Love Me"
Devin Townsend Project, Epicloud
Over the course of Devin Townsend's prolific career, he's never put together an album quite like this. For once he's harnessed his manic energy to make the most positive metal album possible, and this is a near perfect execution, songs loaded with explosive, ebullient pop hooks accentuated by the great singer Anneke van Giersbergen. It's his best album to date.
Essential tracks: "Save Our Now", "Hold On"
The Best Ineligible Releases of 2012:
(collections of previously released material, like live albums, reissues, compilations, music DVDs, etc.)
1. Sugar, Copper Blue/Beaster/File Under Easy Listening:
I've said it before, in the 1980s my generation scoffed at the rampant 1960s nostalgia when music from that era started turning 25 years old, and now look at us. Remaster and repackage classic indie rock albums from two decades ago, and we're all over it. But nostalgia's a great thing; not only do we get to hear our favourite records given a beefed-up sound, but it affords us a chance to immerse ourselves in music we just haven't been listening to enough these days. Sugar's two-albums-and-one-EP discography is something that's very, very near and dear to me. From 1992 to 1994 the music of Bob Mould, whether Sugar, his solo stuff, or Husker Du, buzzed into my ears constantly during that time. Sugar in particular was pure genius, power pop filtered through that searing guitar tone and performed by an incredibly tight power trio that was far more visceral and intense that Husker Du ever was. Yet at the same time it was extraordinarily melodic, every song bursting with infectious hooks; its pop sensibility was every bit as stellar as the band's performances. 1992's Copper Blue remains the definitive Sugar album, a record I deem every bit a classic as Husker Du's New Day Rising, highlighted by the raucous "The Act We Act", the Husker-esque single "Helpless", and the gorgeous, desperate "If I Can't Change Your Mind". 1993's Beaster EP is a harrowing piece of work, Mould's self-loathing at its bitterest on the staggering "JC Auto". 1994's File Under Easy Listening is considerably tamer, but what glorious hooks there are on songs like the My Bloody Valentine-referencing "Your Favorite Thing", "Gee Angel", and "Believe What You're Saying". The early-'90s was such a rich period for indie rock, and Sugar's music was among the very best of the era, and what a pleasure it was to hear these marvelously remastered albums.
2. Blur, Parklife/The Great Escape:
That's right, more 1990s nostalgia. This time it's Britpop. Most people like to view Blur as a great band throughout the course of their career, but to me, for all the good music they recorded since, they only really mattered in 1994 and 1995. They had the zeitgeist absolutely nailed on their two albums from that period, wickedly smart social commentary buried in some of the most ludicrously catchy, cutting edge, and eclectic pop music ever recorded. They could do no wrong at the time. Part concept album about working class England, part crazed multi-genre experiment, Parklife remains one of the most vibrant, fun, and cutting pop records I have ever heard. What songs: the genius "Girls and Boys", the sweet "End of a Century", the gorgeous "To the End", the hilarious title track, the psychedelic "This is a Low". The Great Escape, meanwhile, focuses on the middle class, and consequently is glitzier musically and production-wise. It felt like a novelty at the time, but "Country House" remains an ingeniously wry tune (I just love those horns), "Charmless Man" and "Sterotypes" were two more inspired satires, but there's a sweetness on this album underneath all the snark, heard best on the quirky "Yuko and Hiro", and the lavish "The Universal", one of the best songs I have heard in my life, period. All good things had to end, though, and I never quite loved Blur as much as I did in '94-'95. But what at time it was, and these two brilliant reissues do these classic albums justice.
3. Sleep, Dopesmoker:
I've long stated I preferred the rampaging speed and riffs of High on Fire to the stoner doom of Matt Pike's early band Sleep, but two things happened this year: one, the reissue of Dopesmoker had me reevaluating my stance, and two, Sleep's colossal two hour performance at Roadburn in April blew my mind. That Dopesmoker is a highly influential doom record was never in dispute, but it's never been released with the band's cooperation and consent until this year when Southern Lord put out an astounding double vinyl version of the single track album, stupendously remastered. There's something about hearing those head-bobbing jams on warm-sounding vinyl, pulsating through your best speakers at a very high volume. The key is to let yourself fully immerse in the sounds, and earbuds, desktop speakers, or shelf units will not suffice. I'd always preferred Sleep's Holy Mountain, but I now get Dopesmoker. Just follow the smoke to the riff-filled land.
4. Can, The Lost Tapes:
Right now, any release by the greatest krautrock band ever is a very good thing, and this hodgepodge of rare material by Can was a real treat. Culled from some 30 hours of tapes that were unearthed a few years ago, this three hour collection isn't exactly groundbreaking material on the level of classic albums like Tago Mago and Ege Bamyasi, but it's nevertheless a very valuable glimpse of this highly innovative band at work, fleshing out ideas. Some don't stick, but some do, and for anyone who's into this great band, there are plenty of revelations to be found here.
5. My Bloody Valentine, Loveless:
Loveless sounds like aliens trying to replicate guitar-based rock 'n' roll music, not quite nailing it, and sounding like something no human in their right mind could create in a million years. If you make a list of the five most inimitable albums in rock 'n' roll history, Loveless should be at or near the top. So much more than the "shoegaze" music it's lumped in with, it's a marvel of studio wizardry, but most importantly, the songwriting is just as pristine, every song boasting a sly little hook that stays in your head forever. "Only Shallow", "Blown a Wish", "Sometimes", "Soon", not to mention the gloriously woozy "When You Sleep", it's a flat-out perfect album. A reissue had long been promised, and this year Kevin Shields finally came through. Although it's not perfect (the CDs are apparently mislabeled and there's one glitch) for the most part it's a splendid package, featuring two different – and most importantly, tasteful - remasters and expanded CD artwork.
6. Archers of Loaf, Vee Vee:
While not quite the classic record that 1993's Icky Mettle was, the second album by Archers of Loaf remains an outstanding slice of mid-'90s indie rock. For this one, the quirky charm of the debut was set aside for some seriously loud rock, best exemplified by its most memorable track "Harnessed in Slums", a song that captured indie rock circa 1995 so perfectly. Instead of going for a lo-fi sound, the tone was a lot more polished, but most importantly a much more primal live energy is present on this record, which you can hear on the thudding track "Nostalgia". For me, this record will always be about "Underachievers March and Fight Song" a very weird seven-minute song built around a strangely catchy trumpet and banjo melody, playing up the whole Gen-X slacker shtick but doing so with great wit and humour. Archers of Loaf's legacy has been overshadowed by Pavement over the years, but with their first two albums especially they created something extraordinary and unique, and it's great to see both given the reissue treatment.
7. Iron Maiden, En Vivo!:
Another year, another Iron Maiden release to put in my year-end list. The fact remains, though, that they always put out good quality music, especially their live albums, which always deliver. This live CD/DVD, however, is their best one since Rock in Rio, recorded on The Final Frontier tour in front of a raucous crowd in Chile. The usual staple songs are there of course, but the real draw is the newer material – I still am a huge fan of that record - which sounds fantastic, performed with great energy. The band is en fuego, Bruce is on, and even better, the DVD looks absolutely fantastic. A first class live document.
8. Judas Priest, The Complete Albums Collection:
This simple box of all of Judas Priest's Rob Halford albums would be construed as another cynical money grab by a band with no new product to flog were it not for the two sensational treasures lurking within. For the first time ever, proper, band-authorized remasters of the debut album Rocka Rolla and the epochal Sad Wings of Destiny were put out, and only included in this set. And they are simply mind-blowing. It's like hearing them for the first time. Especially on Sad Wings, it's so much clearer, and so much more robust sounding. It sounds like what a groundbreaking metal album should sound like. After those two stunning remasters, all the other great Judas Priest albums are mere gravy. For Judas Priest neophytes, this is THE place to start.
9. Led Zeppelin, Celebration Day:
When Led Zeppelin played their lone reunion show in 2007, we were all wondering when the inevitable live DVD/album would come out, but who knew it would take five long years for the thing to come out? Well, it's finally out, and it's shockingly great. The band made a point of rehearsing for this concert, and it shows, because they're positively scorching at times. The staple songs are good, but the real "wow" moments come on the deeper cuts like "In My Time of Dying", "Trampled Underfoot", "Nobody's Fault But Mine", "No Quarter", and "For Your Life". Robert Plant sounds as classy as ever, never overreaching, Jimmy Page proves to be as nimble on guitar as ever, while John Paul Jones and Jason Bonham create a rhythm section that's almost as great as the one Jones and Jason's dad had going 40 years ago. Toss in a concert film that looks and sounds amazing, and you've got a must-own for any Zeppelin fan.
10. Pantera, Vulgar Display of Power:
I never liked the sound of Pantera's most important and influential album. For such a powerful, physical, violent record, it always felt limp on CD, mastered far too quietly. This is one case where the mastering of two decades ago did a record a disservice. It's supposed to leap right out and grab listeners by the throat, but it never quite did. It need to be mastered LOUD, and this 20th anniversary edition does just that. Even better, it reamps up the volume without falling victim to "loudness wars" gimmickry. There's no clipping here, just a full-on assault of Pantera's rage and fury. This classic album now has the sound it deserves, and the punch this reissue packs totally reflects the album cover, something I could never honestly say in the past.
What, just because I haven't been keeping this blog updated you thought I was just going to let it die a slow death? If you know me at all, I am a creature of habit, and there's no way I would not post my annual Best Music of the Year extravaganza. Things have gotten extraordinarily busy for me, so much so that I thought I'd boil down this past year, which was a very, very good one for yours truly, to a handful of examples. So I present to you eleven awesome things that I did in 2012:
I was asked to write a liner notes essay for Cryptopsy's best-of compilation The Best of Us Bleed. It was an interesting experience writing something that had to be "authorized" by the band, but it only needed a couple of fixes, and it turned out to be a very pleasant experience. Writing liner noted was one thing I'd wanted to do for a very long time.
I got to interview a few more '80s metal heroes, including Klause Meine, Nikki Sixx, and for a second time, the great Rob Halford.
Early in the year I was asked to write a Decibel magazine feature for their Hall of Fame series on Deceased's album Fearless Undead Machines. I said yes, unsure of what to expect. It only turned out to be an extraordinary whirlwind of interviews over the course of less than two weeks, covering one of the funniest stories behind the recording of an album you'll ever hear. It was so much fun putting that story together.
In April I travelled to the Netherlands to attend the Roadburn Festival, which was a transformative experience. I discovered great bands I'd never heard of, saw plenty of personal favourite bands, saw a legendary headlining set by Sleep, met loads of great people, bumped into Tom G. Warrior backstage, and basically exhausted myself. In addition, I took some time to tour the country as well as visit Amsterdam, which is a gorgeous city. I had so much fun I started mentally planning my next visit the day I left, and yep, I'm headed back again in four months.
In the summer I had to do an emergency Behemoth cover story for Terrorizer magazine after another writer bailed for some reason. I had mere days to turn it out, but thanks to the great Nergal, who couldn't have been more accommodating, it wound up being a great interview, a cover story I'm immensely proud of.
I participated in a panel discussion about the Polaris Music Prize with a group of fellow jurors in Saskatoon in front of a great little audience. I hadn't spoken publicly since I was a kid, I felt horribly nervous, but it turned out to be a great time, and I think I did quite well.
In August I travelled to Montreal to cover the gigantic Heavy MTL Festival. Not only was I totally in my element liveblogging the entire thing – what a professional operation they run! – seeing such great bands as Gojira, Suicidal Tendencies, and Voivod, but I got to see a lot of the city for the first time, including two visits to Schwartz's. I knew I'd love Montreal, and I left smitten.
In September I participated at the Noctis V Metal Fest & Conference in Calgary, as a panelist. It was only the single most validating experience I have ever had as a music writer, overwhelmingly positive and gratifying visiting with fellow writers, musicians, and metal fans. Not only that, but I got to see such amazing bands as Venom, Pig Destroyer, Manilla Road, Agalloch, Grand Magus, and more. I spend most of my time removed from any "scene" or "community" un real life, so to be among all those people who actually knew who I was and appreciated what I do was an extraordinary experience.
I saw so many concerts by musicians I consider heroes. It was insane: Iron Maiden, Rush, Voivod, Motörhead, Neil Young, Leonard Cohen, Paul McCartney. I'd be thrilled to see one in a single year, let alone all seven!
After being one of the ten voters for the inaugural Best Metal/Hard Music Album of the Year category for the Juno Awards (the right band won), I got a little promotion of sorts, and am now on the committee of metal "experts" who oversee the category, which is a huge honour. Which meant I got to fly to Toronto for a special meeting, see some of that city, and visit friends in Hamilton. It was a fabulous 36 hours.
And capping it all off, I went on another metal cruise in early December, this time going from Miami to the Bahamas.
What a year. Here's hoping 2013 is half as great.
Anyway, this introduction is traditionally where I mention albums from the previous year that I was foolish to miss out on and should have made that year's list. There's one 2011 album I overlooked until mid-December, and it's a biggie, one that just might have been my Album of the Year. I just didn't set aside any time to hear M83's Hurry Up, We're Dreaming in the month or so before, and I had no idea it'd turn out to be a great an album as it is. A lavish, slick, shamelessly romantic double album of dreampop and new wave anthems, it's so wide-eyed and hopeful, borderline treacly, that I can't help but buy into it all. It's a beautiful, bombastic pop record.
Usually my countdown would go into full swing immediately, with the proper albums list starting on December 5, but because I'll be enjoying the sea and sun in the Bahamas the first week of December, things will temporarily go on hiatus until I get back on the 8th. But I'll be catching up to make sure the countdown concludes on Christmas Eve, like always. This year's all-genre list of albums is going to be eclectic, for sure. Also, be sure to watch for my top 20 singles countdown in the right margin, which will start at the same time as my album countdown. There will be MP3 links posted for each track, so don't hesitate to sample (and then buy). And as always, thanks for reading, whether it's here, on Twitter, MSN, Decibel, Terrorizer, or wherever my writing surfaces!
My top ten albums of 2011:
1. Fucked Up - David Comes to Life
2. Austra - Feel it Break
3. Hammers of Misfortune - 17th Street
4. 40 Watt Sun - The Inside Room
5. Opeth - Heritage
6. Lykke Li - Wounded Rhymes
7. Kate Bush - 50 Words For Snow
8. Zola Jesus - Conatus
9. Primordial - Redemption at the Puritan's Hand
10. PJ Harvey - Let England Shake
Past albums of the year (uh, please bear in mind I was sixteen when I started this):
1986: Iron Maiden - Somewhere In Time
1987: Def Leppard - Hysteria
1988: Queensryche - Operation: Mindcrime
1989: Voivod - Nothingface
1990: Megadeth - Rust In Peace, Led Zeppelin Box Set (tie)
1991: Soundgarden - Badmotorfinger
1992: R.E.M. - Automatic For The People
1993: Nirvana - In Utero
1994: Pavement - Crooked Rain, Crooked Rain
1995: Elastica - Elastica
1996: Pulp - Different Class
1997: Bob Dylan - Time Out Of Mind
1998: Monster Magnet - Powertrip
1999: Metallica - S & M
2000: Yo La Tengo - ...And Then Nothing Turned Itself Inside-Out
2001: Bob Dylan - Love And Theft, The Langley Schools Music Project - Innocence & Despair (tie)
2002: The Streets - Original Pirate Material
2003: Manitoba - Up in Flames
2004: Arcade Fire - Funeral
2005: Opeth - Ghost Reveries
2006: Mastodon - Blood Mountain
2007: Alcest - Souvenirs d'un Autre Monde
2008: Fucked Up - The Chemistry of Common Life
2009: Fever Ray - Fever Ray
2010: Best Coast - Crazy For You
2011: Fucked Up – David Comes to Life

The Best Singles of 2012

1. Anathema - "Untouchable Part 1"

2. Ellie Goulding - "Anything Could Happen"

3. Grimes - "Oblivion"

4. Metric - "Breathing Underwater"

5. Bat For Lashes - "Marilyn""

6. Amanda Mair - "House""

7. Bob Mould - "The Descent""

8. Icona Pop - "I Love It""

9. Purity Ring - "Fineshrine""

10. Killing Joke - "Rapture""

11. Poppy & the Jezebels - "Sign in, Dream on, Drop Out!""

12. Taylor Swift - "State of Grace"

13. Grimes - "Genesis"

14. Fiona Apple - "Every Single Night"

15. Japandroids - "The House That Heaven Built"

16. Ke$ha - "Die Young"

17. Jessie Ware - "Wildest Moments"

18. Kylie - "Timebomb"

19. Sky Ferreira - "Everything is Embarrassing"

20. Charli XCX - "You're the One"